MAKS GABIONS

SIGHT AND WIND SHIELDING - STUNNINGLY PRECIOUS!

The professional kit is extremely easy to install in a short time, so that our fencing system is ideal for both large and small projects.

More Info
Privacy
EU-certified quality stainless steel: this innovation enables you to preserve your privacy with ornamental stones of your choosing with stainless steel gabions. This gives your property an individual touch that is also visually effective and attractive.
Durable
Maks stainless steel gabions is the fence system that leaves nothing to be desired when you want a natural look for your home. Available in heights from 100 cm to 200 cm, particularly durable stainless steel, and delivered with complete installation instructions.
Simple
You can easily shorten the length to your preferred size using the bolt cutter. The length is 200 cm at a depth of 22 cm. The kit includes posts, covers, connectors and spacers and pliers.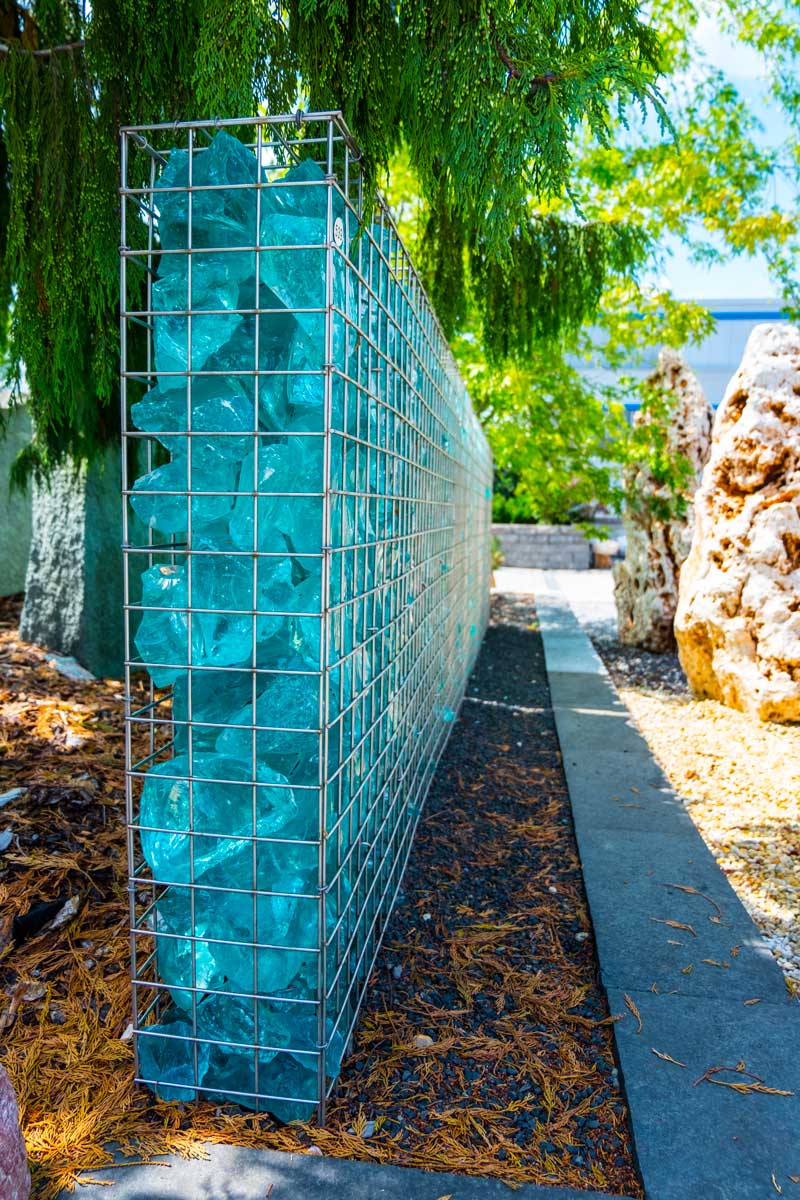 Indestructibly noble!

The professional kit is extremely easy to install in a short time as the fencing system is ideal for both large and small projects. Especially in places that are not accessible by crane, our stainless steel gabions offer the perfect solution. The filling of the Maks stainless steel gabions will depend on the size of the stones. The ideal dimensions are 40 mm and 90 mm. As a result, you can achieve a uniform, visually appealing filling with a minimum amount of stones.
Quickly installed, lasts forever.

The professional kit is extremely easy to assemble in a short time
Different sizes (L X B X H)
EG-100: 200cm x 22cm x 100cm
EG-200: 200cm x 22cm x 150cm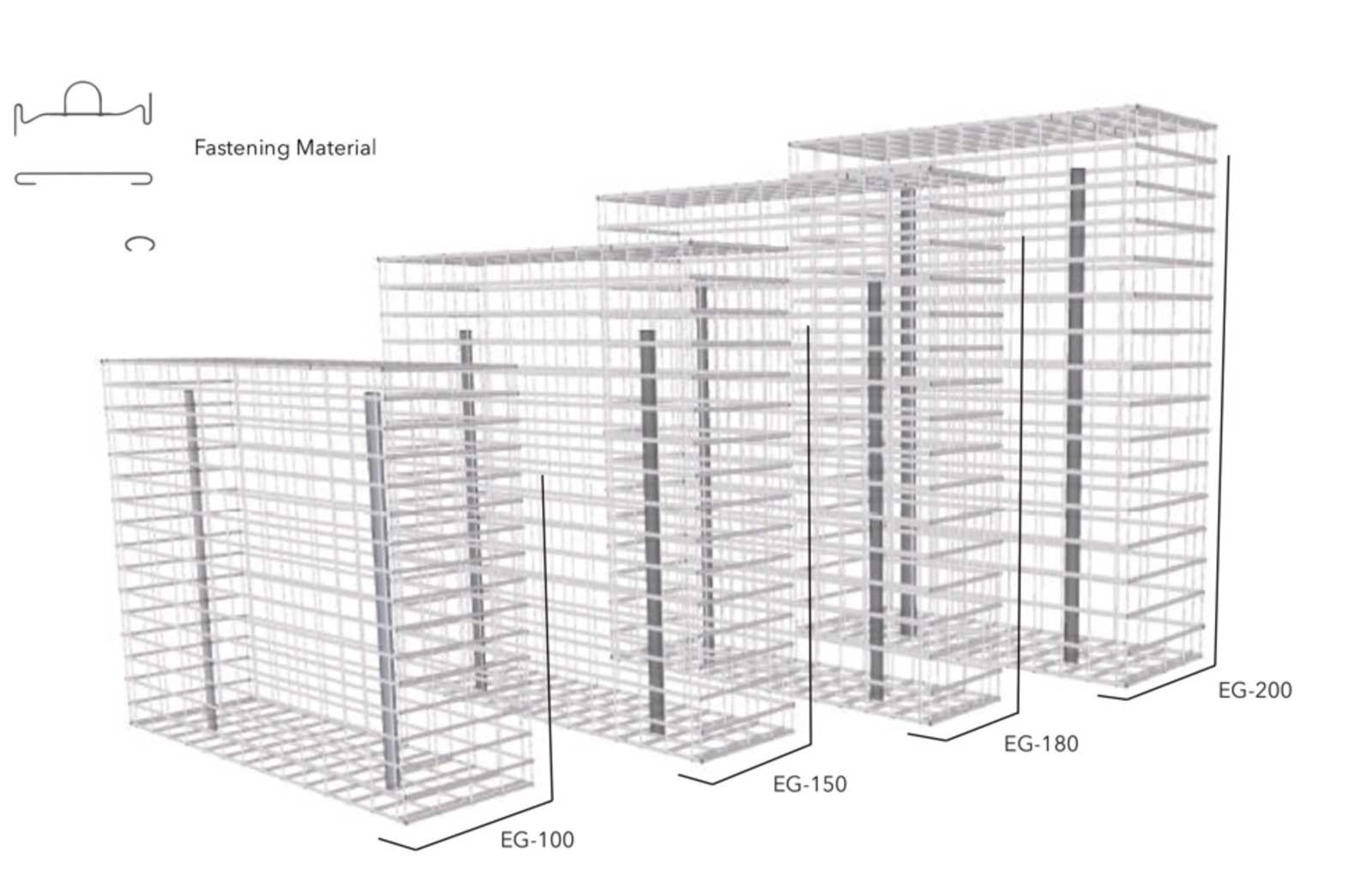 MAKS Gabions installation video
See how to install a gabion and its contents in under 2 hours.
Why we are convinced of MAKS gabions:
"» Stainless steel look
» European quality stainless steel
» Thyssen Krupp
» Certified EU product
» Very easy to relocate.
» Easy installation
» Innovative installation system
» Stable, safe, stable

Browse through the MAKS Gabions brochure by simply clicking on the image to the right!"