MAKS Pools

HIGH QUALITY

Swimming pools of this type are of very high quality and are characterized by fast construction and easy maintenance.

Read more
High Tech
Our pools are made using the latest technology and consist of high quality multi-component fibers, glass wool and polyester resins.
Resistent
The pool built in this way is resistant to external influences such as chemicals (eg chlorine), algae, UV radiation, external temperature differences and acid rain.
Isolated
The pools are externally insulated with a foam which significantly reduces heat losses and increases strength, and is additionally reinforced by a corrosion-protected steel structure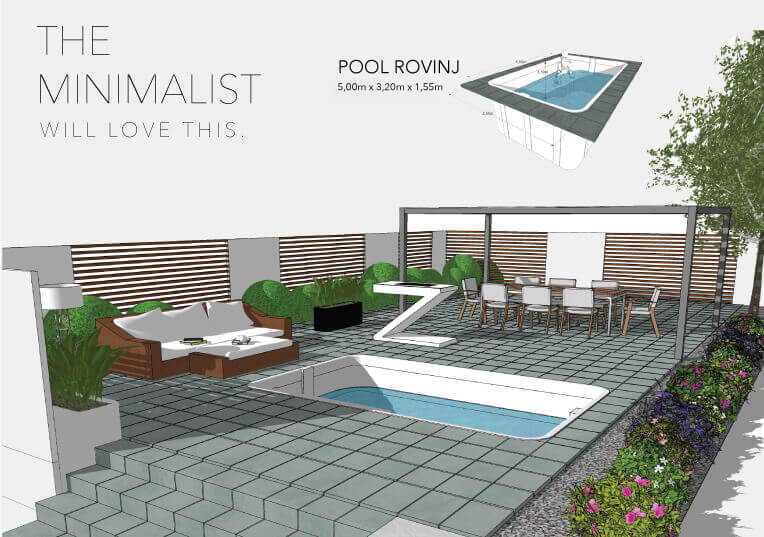 POOL ROVINJ
5,00m x 3,20m x 1,55m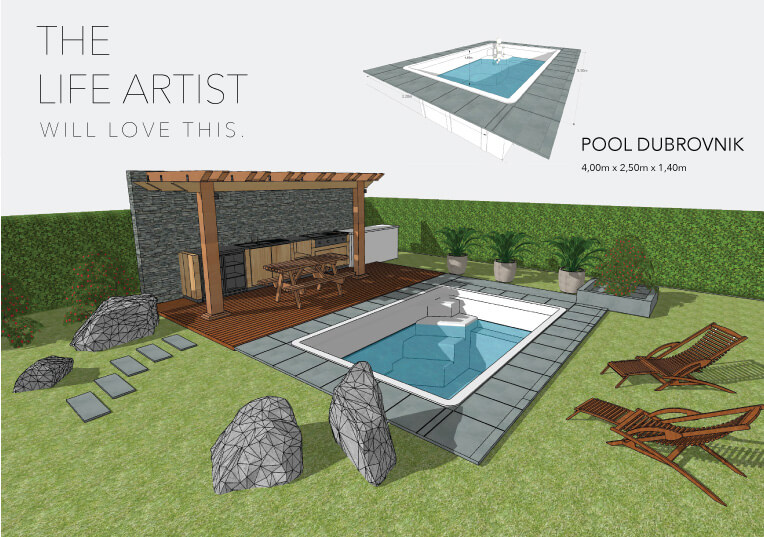 POOL DUBROVNIK
4,00m x 2,50m x 1,40m
POOL SPLIT
5,00m x 2,70m x 1,30m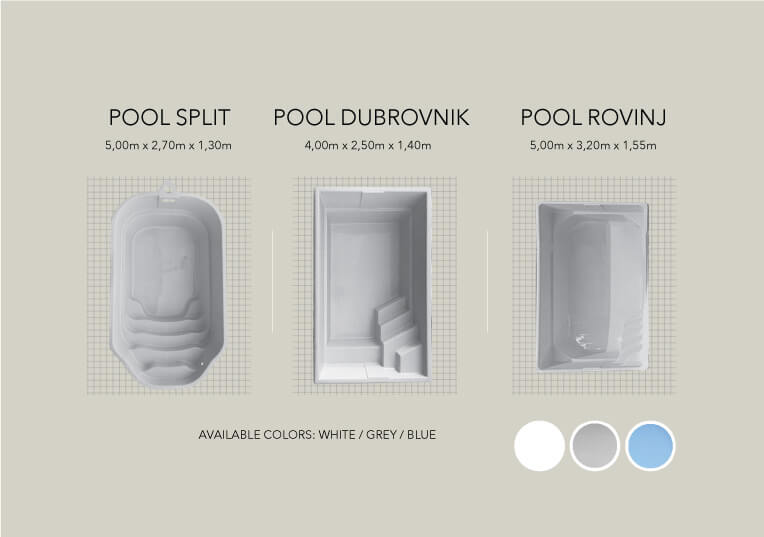 AVAILABLE COLORS:
WHITE / GREY / BLUE
Why we are convinced by MAKS Pools:
The MAKS Pools construction provides exceptional stability of the swimming pool during transport, installation and use, so that in any of these three phases additional stiffeners are required. The lifespan of our pools is about 90 years. In this period it has the ability to preserve the natural color.
Scroll through the pools brochure by simply clicking on the image to the right!